Testimonials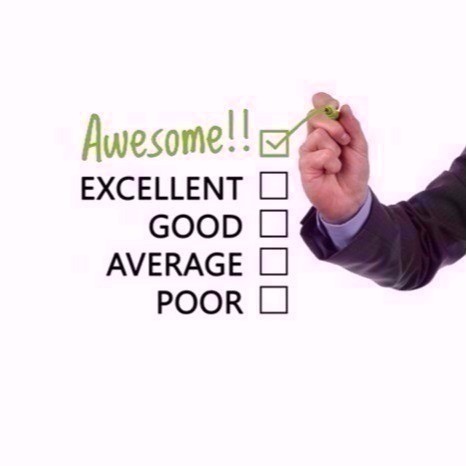 Robert and Michelle Stirling
""I am not an easy client to get along with. I want things done my way and that's it. Charley did a great job. Got the price I wanted. Nice doing business with them. Google Review 9/27/2017""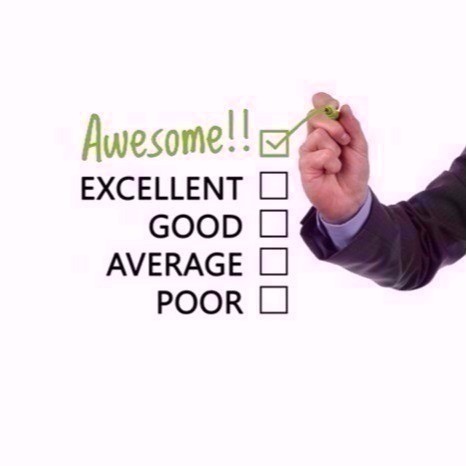 Pete and Linda Lane
""Pete and I have known Charlie and Donna for about 16 years. Through those years we have used them to sell 3 properties and purchase one. With each and every transaction the Bohling team is knowledgeable. They know the area, they know what their customers are looking for but most of all they are knowledgeable in their profession. They take control and literally steer the transaction from inception to finalization. We are extremely happy with their work and their friendship. Thank you, Charlie and Donna for another successful transaction!! We will miss you! Pete and Linda Lane 9/27/2017""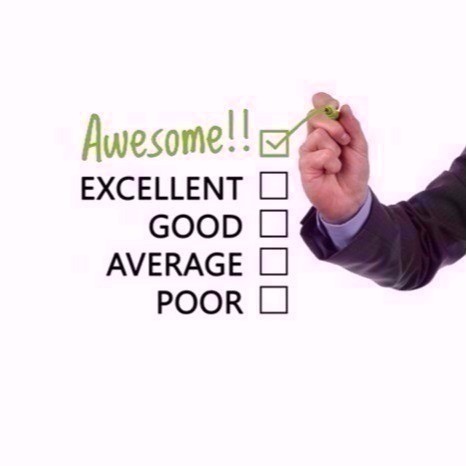 Patti Chalmers
""I WOULD LIKE TO THANK CHARLIE AND DONNA BOWLING FOR MAKING THE SALE OF MY HOME SO EASY. AS A RECENT WIDOW, IT WAS AN EMOTIONAL AND ENORMOUS DECISION FOR ME TO SELL MY HOME OF THIRTY-NINE YEARS .BUT ONCE THE DECISION WAS MADE, I KNEW I HAD TO HAVE THE VERY BEST REALTOR. I INTERVIEWED SEVERAL PROMINENT REALTORS AND EACH WAS HIGHLY QUALIFIED, BUT AFTER MEETING THE BOHLINGS, I KNEW MY CHOICE WAS MADE. I HAD A SENSE OF THEIR ETHICS, THEIR QUALIFICATIONS AND COMBINED YEARS OF EXPERIENCE AND FELT THEY WERE OUTSTANDING. I PUT MY TRUST IN THEM AND WAS NOT LET DOWN. MY HOME SOLD RATHER QUICKLY AND MY HAND WAS LITERALLY HELD AS I WAS GUIDED THROUGH THE CLOSING PROCESS. NO HITCHES! I HIGHLY RECOMMEND CHARLIE AND DONNA, TWO VERY SUPERB REALTORS. IF YOU CARE ENOUGH, GET THE VERY BEST, TO PARAPHRASE HALLMARK. PATTI CHALMERS, A VERY SATISFIED 8/18/2017""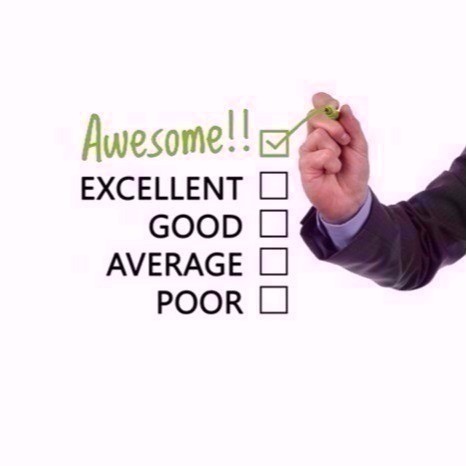 Mary Johnston
"Charlie and Donna Bohling are the gold standard in real estate representation. This is our second time we had the pleasure of working with them to sell a family home. There was an offer two days after the listing and the sign wasn't even up yet. In our first experience, the home had an offer in four days. They provided valuable suggestions about the property and did a thorough job in giving the many features of the home. They stay on top of the entire process and give updates regularly as to where the listing/sale is in the process. Their follow up is unsurpassed. You will not be disappointed in having them represent you as either a buyer or a seller. Mary Johnston 8/8/2017"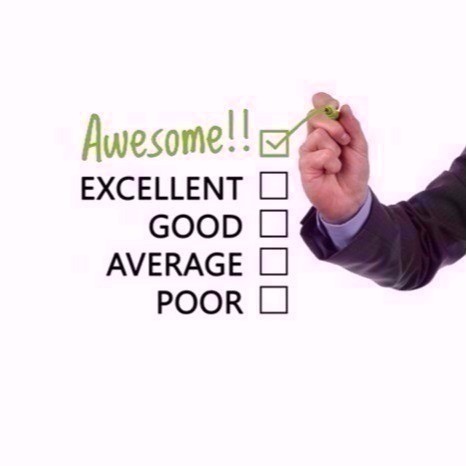 James McConnell
"Selling a home with Charles and Donna Bohling with A + Executives was a first rate experience. Our home sold promptly because of their expertise in the Canyon Crest area. All interactions/transactions were conducted professionally; yet, still retained a personal touch. I strongly recommend Charles and Donna Bohling. James McConnell 8/7/2017"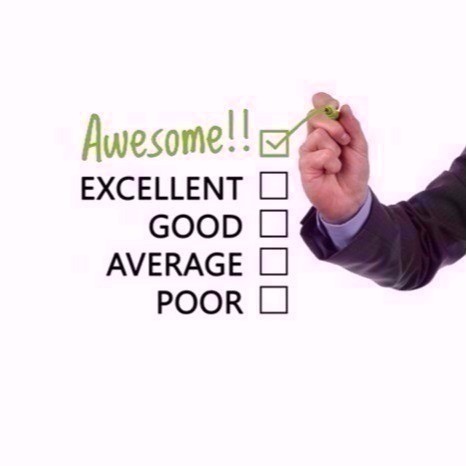 Sue and Bob Hammond
""Charlie and Donna Bohling are the gold standard in real estate representation. This is our second time we had the pleasure of working with them to sell a family home. There was an offer two days after the listing and the sign wasn't even up yet. In our first experience, the home had an offer in four days. They provided valuable suggestions about the property and did a thorough job in giving the many features of the home. They stay on top of the entire process and give updates regularly as to where the listing/sale is in the process. Their follow up is unsurpassed. You will not be disappointed in having them represent you as either a buyer or a seller.""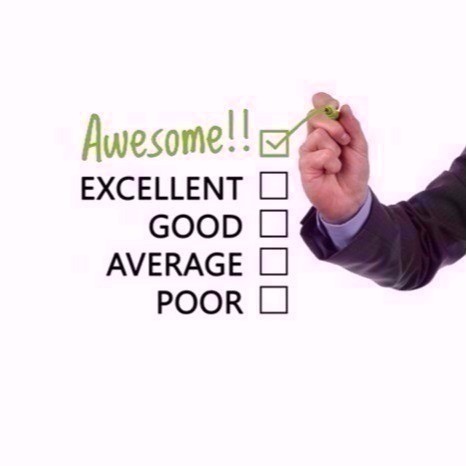 David and Sabrina Chapman
"Donna and Charlie made the process of selling and then buying a house as smooth as possible. Their team had real dedication to help not only my wife and I through the process but made it enjoyable and worked with our young children as well. We are so thankful for Donna and Charlie and the time and effort that was put into making sure our family's dreams came true in finding our next house. David Chapman, 7/24/17"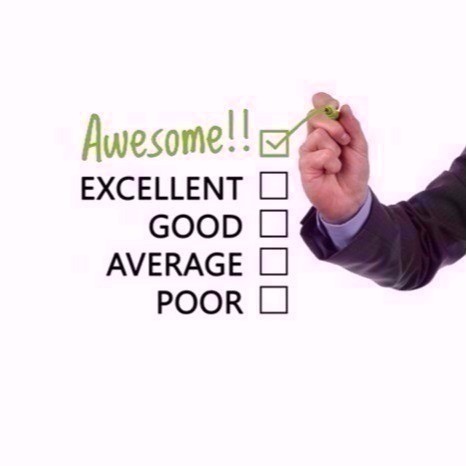 John and Gloria Ramirez
"To Whom It May Concern, The service we received from Charlie and Donna was great. We could not have asked for a better Realtor to guide us through the process. Charlie and Donna experience and patience served us well. Their local market knowledge is invaluable and their relationships in the community allowed us to identify our home before it was on the market. Charlie and Donna is a true professional and in a class by herself. John and Gloria Ramirez, 7/20/2017"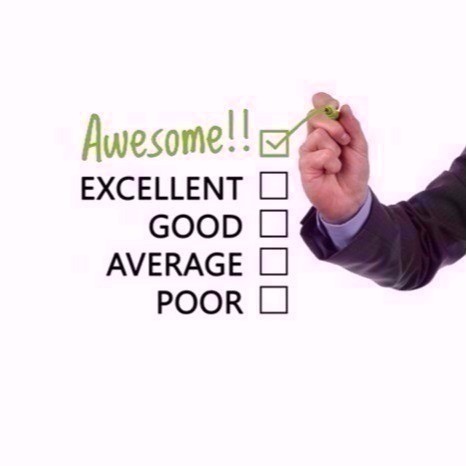 Don and Barb Harvell
"Charlie and Donna Bohling were the agents for selling our house and they really made the whole process stress free. From the beginning they made sure to stay in constant contact with us and answer all our questions along the way. Their experience with properties in the Canyon Crest area is second to none. They made sure we were always "in tune" with the ups and downs of the market and were always there for us when we had questions. Not only are they true professionals, but also caring individuals making sure their clients are treated fairly during the entire selling process. When anyone is buying/selling property in the Canyon Crest area Charlie and Donna are the ones to call on........you will not be disappointed. Don and Barb Harvell, 7/15/2017"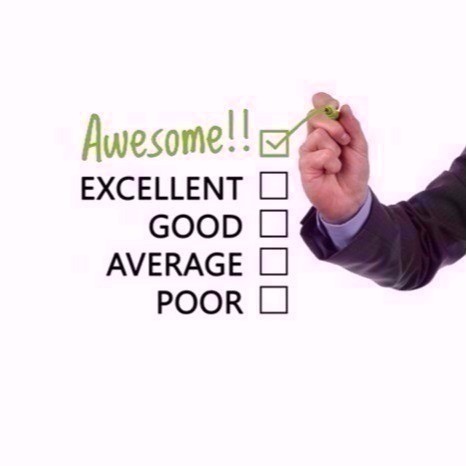 Leonard & Maria
"Dear Charlie & Donna, My wife and I want to thank you for the excellent service you both did in getting our home sold in a timely manner. You two made the process so easy and made the flow of paperwork seem non-existent. You are both Experts in your field and a credit to the Real-estate industry. We highly recommend you and your company to all our friends. Thank you again. Sincerely Leonard Garcia, Jr. Maria Granado, 4/5/2017"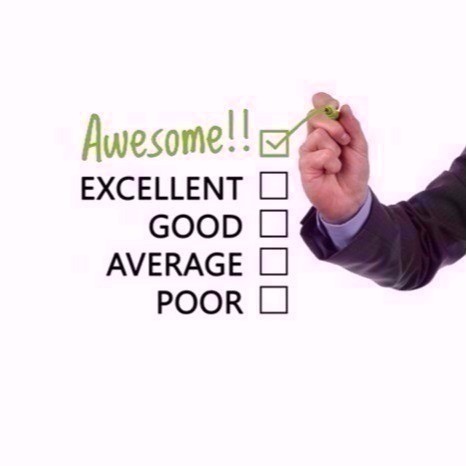 Debra Fletcher
"The experience I had with Charlie and Donna Bohling, with the sale of my dad's home in Canyon Crest, can only be described as exceptional. My dad made a wise choice in choosing the Bohlings to sell his home. I am grateful for the timely, professional guidance Donna provided through the entire process, and send thanks to her assistant and Ms. Bauer, De Anza Escrow. The Bohlings are personable, caring, professional and an asset to Realty Executives. 3/31/2017"
Jacob Farsakh
"Charlie and Donna are the best real estate agents I have ever worked with. They are not only easy to work with they are also exceptional in making sure it's done right. They know the real estate market very well, especially the Canyon Crest neighborhood in Riverside. They offer the best guidance and stay on top of the entire process and that's why I've bought and sold real estate with Charlie and Donna and would not hesitate to do so again. -Jacob Farsakh, 3/19/2017"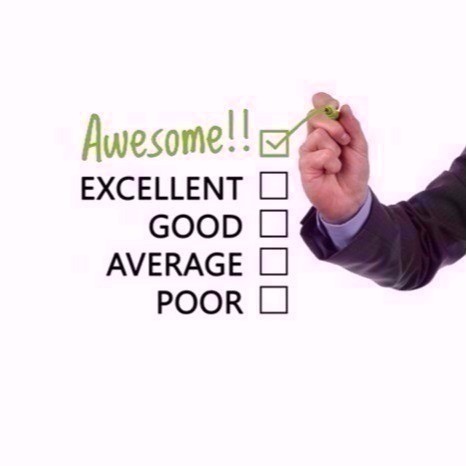 Patty Martin
"I highly recommend Charlie Bowling at Realty Executives in Riverside California for your next real estate listing and transaction. Since we did not live in Riverside we relied heavily upon his expertise from start to finish in the listing and selling of our property. He was a great communicator and responded in a timely manner to all of our questions and concerns. It was reassuring to know his comparables were accurate and reflected the current market trends. This information enabled us to list and close the property in less than three weeks. From start to finish he was not only personable and supportive but also exceeded our expectations as a professional. If you are looking for a realtor to take care of business, do not hesitate to work with Charlie. We were privileged to have met him through our property manager. Since Charlie grew up in Riverside and had a long standing relationship with our local property management company we experienced a seamless transition for the sale of a tenant occupied house. Our situation was complicated and Charlie was on top of it all from start to finish. Sincerely, Patty Martin, 3/18/2017"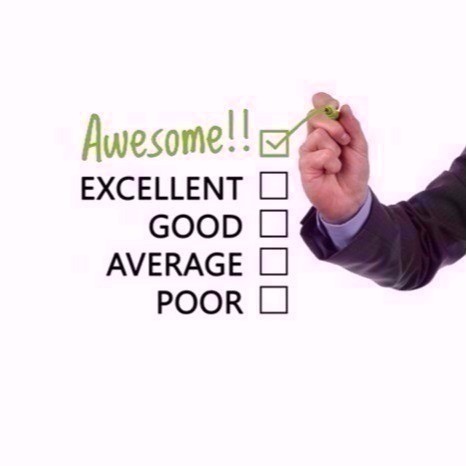 Paul Radel
"You were outstanding pulling this together!! You're the best! 10/12/2016"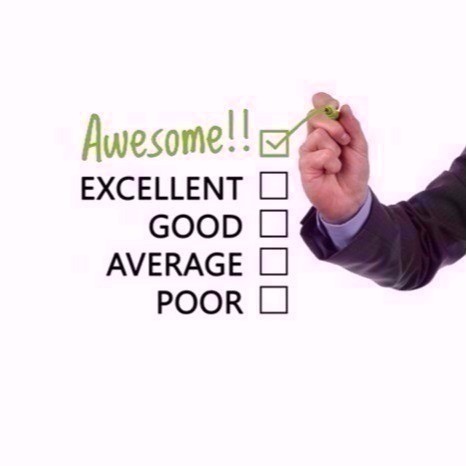 Ken & Roberta Morris
"Charlie and Donna, Thank you again for the wonderful work on selling our home in Moreno Valley. Because of how quickly you sold our first home 15 years ago and helped us find a new home at that time, it was a "no brainer" knowing who to contact when we were ready to put sell our second home 15 years later. This house received an acceptable offer within four days of listing. We really appreciated the way you presented our home to the market, kept us informed with updates during the entire process and your knowledge of the real estate market. The updates were sometimes challenging as we were often in the process of moving between states during escrow but you got it done. Working with you and your team was like working with friends. Thank you again and we would highly recommend you to anyone looking for a realty team to sell or buy a home. Your friends, Ken & Roberta Morris, 8/8/2016"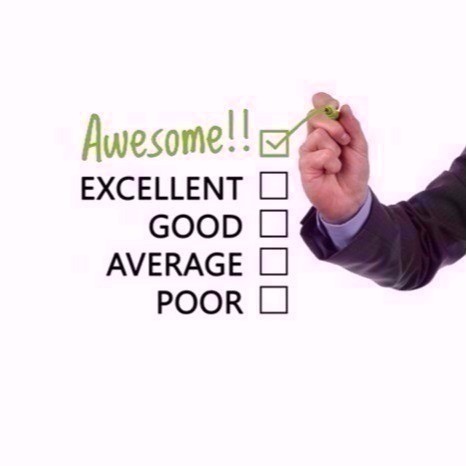 Rick & Diana Blas
"If you want to sell your home in the Canyon Crest area, Charlie and Donna are the folks to talk to. They are residents of Canyon Crest, members of the CC Country Club and truly know this market. The Bohlings' 38 years of experience in the local market gives them the edge over the competition in selling your home in a timely manner. Pricing your home correctly at the outset of the listing is critical, and here again, Charlie and Donna's years of experience make all the difference in the world in pricing your home at the best competitive price the market will accommodate. During the sales process they were quick to point out how quickly the market can change, and they had a sixth sense in detecting these changes and subtle nuances so we could adjust to the market. Whether you're in the market to buy or sell, we would highly recommend that Charlie and Donna handle your real estate needs. Rick & Diana Blas, 6/24/2016"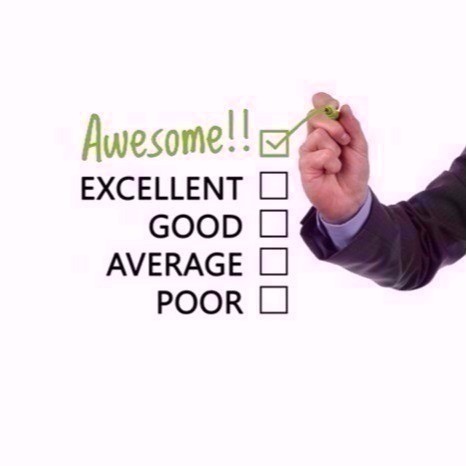 Aaron and Emily Asencio
"Charlie and Donna are an awesome team! We recently used them to sell our property and they facilitated the best possible outcome of a very painful situation. They made sure we understood every step of the process and kept us in the loop on everything. Even though we live hundreds of miles away, we felt very much involved and in touch with what was going on with the sale of our property in Riverside thanks to the great communication from the Bohlings! We had 2 offers within 24 hours of going on the market, and a smooth escrow with our sale closing in 30 days! They are truly the best in the area! 4/16/2016"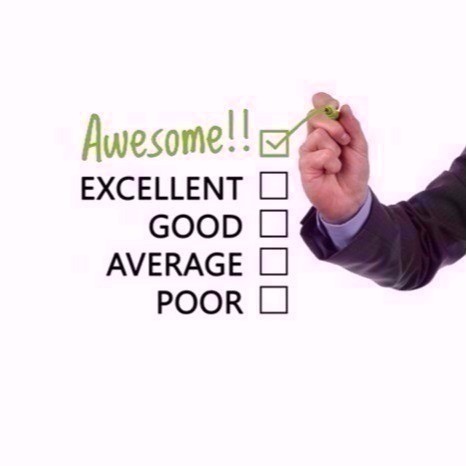 Robert and Sheila Ramsden
"As the "local experts" in our area (92506 and 92507) they show why it is important to use people who know the area and have the experience to make it happen! Knew how to sell our property, knew the proper pricing structure, and just knew how to "get it done"! 4/11/2016"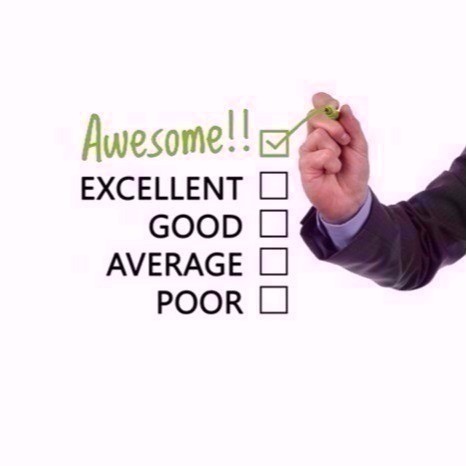 Carlos Atayde
"Charlie has assisted us in buy and sale of three homes over the last 29 years. He stayed in touch and kept us updated on the latest trends, even when we were not actively looking to sell or buy. Charlie always had our best interests in mind and looked at everything through our eyes. 02/12/2016"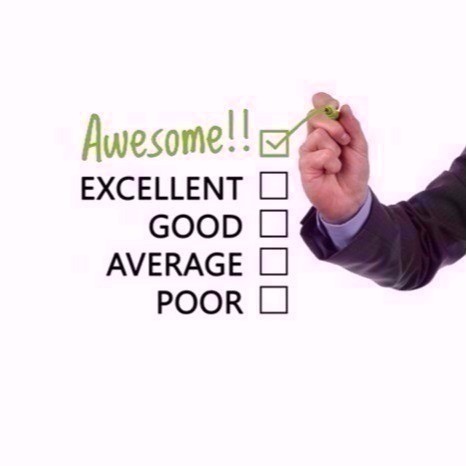 Ann Olson
"We interviewed six Realtor s and chose the Bohling's because of their knowledge of and successful track record for selling homes in Canyon Crest. Charles Bohling was in daily contact with us providing updates on the progress of the sale of the house. Donna Bohling gave wise advice on what was needed to present the 45 year old home at its best before we put it on the market. The home sold within three months in which we had two buyers who backed out of escrow. The house was never without a buyer. Though it sold for less than out initial asking price, it did sell for considerably more than the suggested asking price of three of the Realtors we had interviewed. Charles Bohling did what was necessary to ensure the sell went through. 02/16/2016"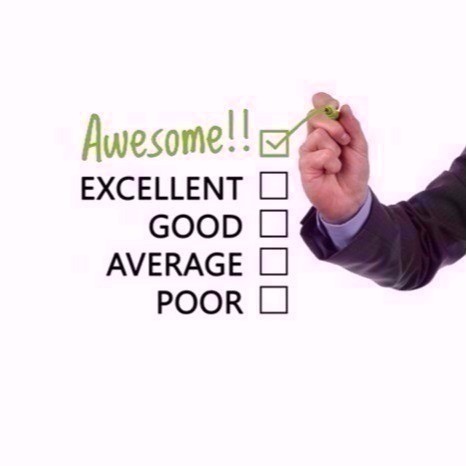 Peggy DeVoe
"My family had an excellent and very grateful experience with Charles and Donna Bohling. Not only are they very knowledgeable but they are kind, family oriented, keep frequent contact, and provide any client requests, or assistance above and beyond what is necessary. They were able to sell our home within two weeks. Because our family needed the money to care for an elderly aunt, they immediately spent their time helping us. We would highly recommend anyone request their assistance. If anyone in our family needs real estate help, we will contact the Bohlings. Thank you. 02/20/2016"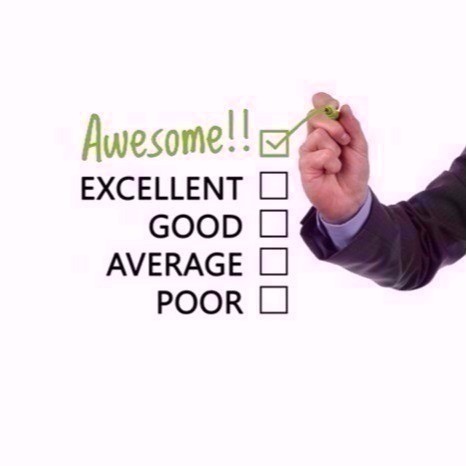 Mark Gumbleton
"My wife and I have used The Bohling team on several occasions and have been beyond pleased with their professional, courteous and kind service. I could not recommend them more, and would not hesitate in the least to use them again. 02/24/2016"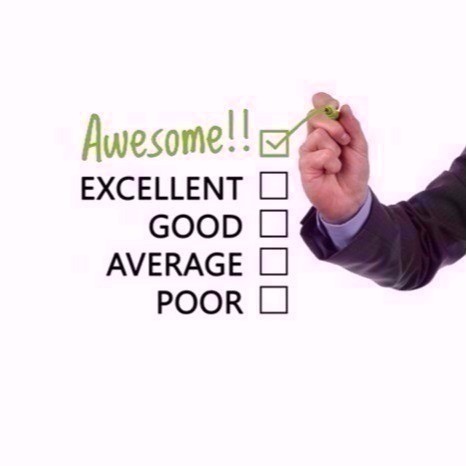 Barbara Wood
"Personable, knowledgeable of Riverside real estate. Listed property and had an offer within a week. Sold property in a two month period. Donna had personal contact with us often. I would recommend the Bohlings to any one selling property in the Riverside area. 12/28/2015"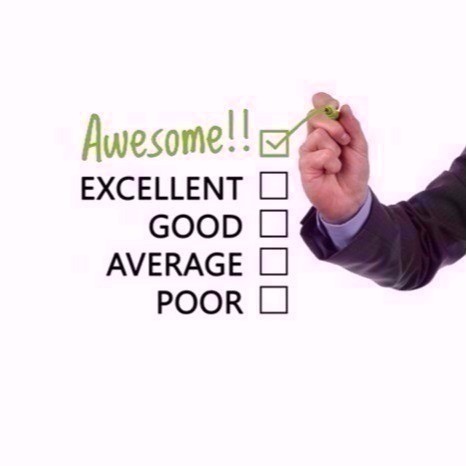 Judi Paredes
"We have appreciated our relationship with the Bohlings for over 25 years with six homes bought or sold. They are honest, knowledgeable, and professional. They stay current with the market and help us to make sound decisions regarding selling and buying prices. We highly recommend them as real estate agents AND friends!! 12/11/2015"
Wayne Edwards
"Charlie and Donna represented us in selling our home in Riverside and met all our expectations. Certainly would recommend them to anyone considering selling their home. Sales through escrow without any complications. Several open houses were held with plenty of signage in the neighborhood for directions. 12/11/2015"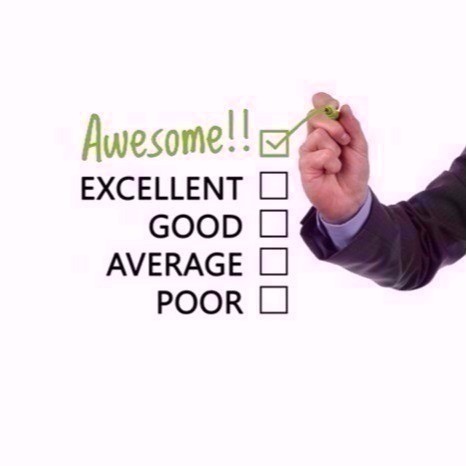 Mervin and Barbara Feinstein
"I just bought a home from "The Bohlings" four months ago. The whole transaction from start to finish went as smooth as good be and closed two days early. My insight on the Bohlings comes from over twenty-five years, I have had the unique pleasure of being both a client and their Broker before I retired. Our Company was listed in the top 500 nationwide and Charles Bohling was our top agent, thus making him in the top agents nationwide. Soon I will be selling this house and moving into the one I just brought from the Bohlings; I have my choice of many agents but I want the best and my choice is Charles Bohling. 12/10/2015"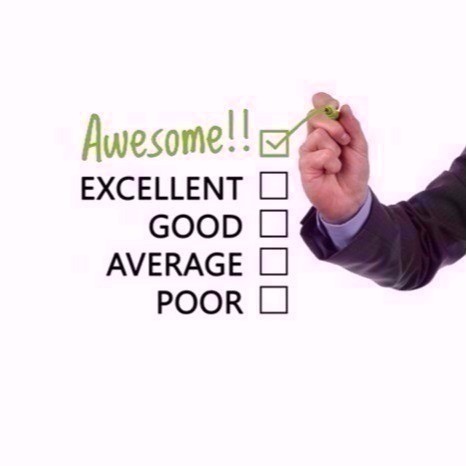 Art and Cheryl Milas
"Charlie Bohling has been our realtor for the last two years and has helped us with the sale of two Riverside rental properties. We live in Long Beach, CA and depended on Charle's local Riverside expertise in listing as well as selling the properties. He gave us advice before the houses hit the market as to what needed to be done to present a more attractive product to a prospective buyer. He kept us very up to date as to what was happening when. All our dealings with him have gone smoothly and professionally. We are happy to recommend him for your real estate needs. Art and Cheryl Milas Less, 12/01/2015"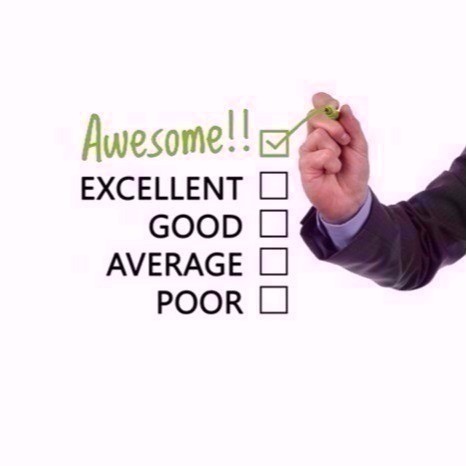 Wes Huges
"Charlie is a first class gentleman who I've known for many years I knew he was the one to handle the sale of my home. I've watched Charlie sale homes in the Riverside area for more than 3 decades and he's been highly successful and has left a trail of happy faces. The sale of my property was handled quickly and efficiently. Charlie took care of everything for me. Charlie and I talked off and on about the sale of my home and when I finally decided to sale due to me having to move up North I left everything in Charlie's hands and he handled everything with Finesse and quality. I would be very happy to recommend Charlie to anyone looking to sell their home. Charlie did a good Job. 6/7/2015"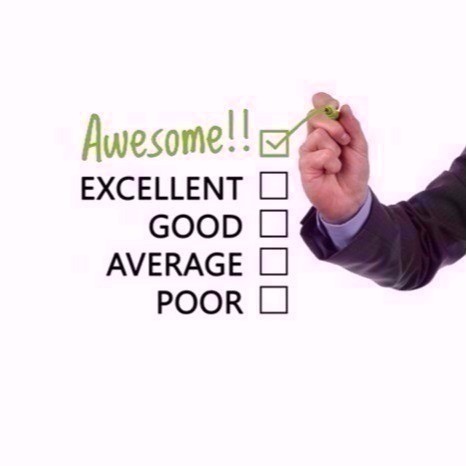 Cheryl and Marcus Walter
"Charles is a very knowledgeable and outstanding agent. He is kind and friendly and makes you feel comfortable regarding the selling of your home. He answers all questions completely and searches any ones that may require additional info. Charlie researched and knew specific details of our home and knew what was important in selling it. He presented the comparable statistics of homes recently sold in the area and presented to perspective buyers how our home compared to other properties. He was able to receive a comparable offer and was able to sale our home quickly. We would use his services again and would recommend him to any client buying or selling in the Riverside area. 5/12/2015"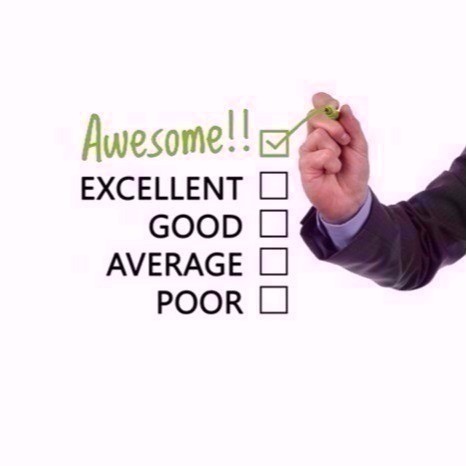 Jack and Carol Sakai
"Charlie and Donna Bohling sold our home in California. We were very pleased with their services. They are knowledgeable and professional and excellent realtors. They are knowledgeable in all aspects of real estate. 1/30/2015"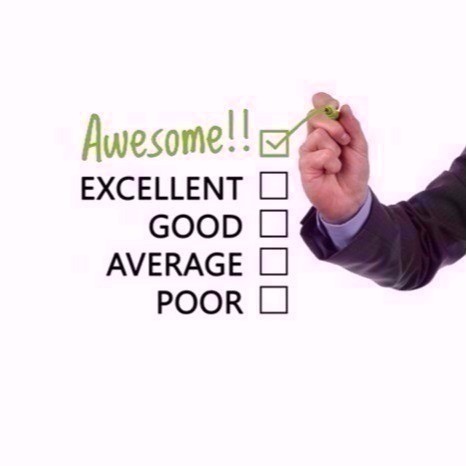 Peggy Devoe
"Thank you so much for taking care of the property sale. My family appreciates the fast process and closure. Your professional manner as well as your friendship will never be forgotten. Thanks again, Peggy DeVoe"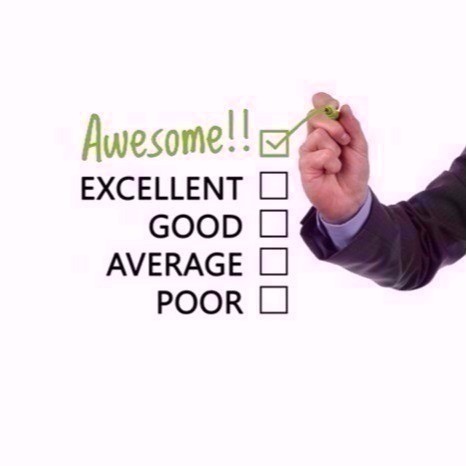 Bob Olson
"Thanks so much for your patience & hard work in getting the sale of Via Villarta completed! Yours truly, Bob Olson"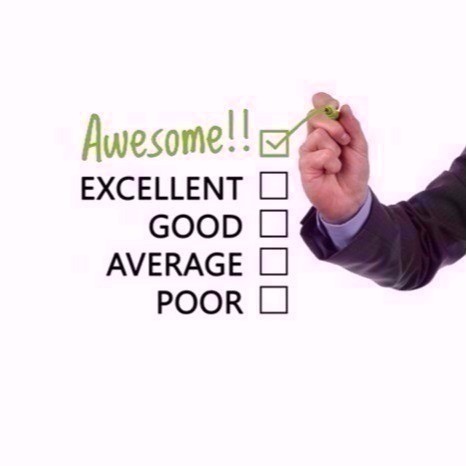 Ronnie, Trisha and Brenna
"Thank you so much for all of your help and guidance through this process. We are really thankful for all of your support. Once again your integrity, professionalism and honesty never faltered. We are really happy in the house! Hope you have a great weekend! 💜Ronnie, Trisha and Brenna"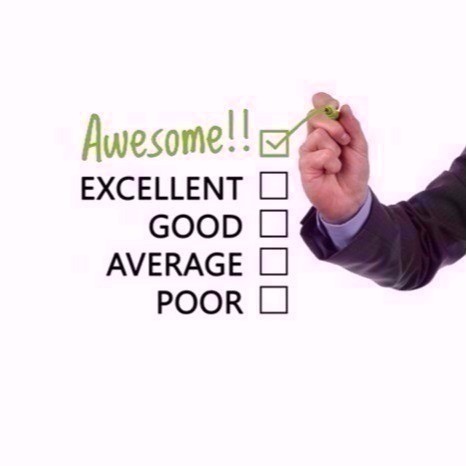 Judi and Frank Paredes
"Thank you to Charlie and Donna for selling another one of our homes. You have been dependable, honest, and knowledgeable realtors for the past 30 years of our business! We appreciate you!! Judi and Frank Paredes"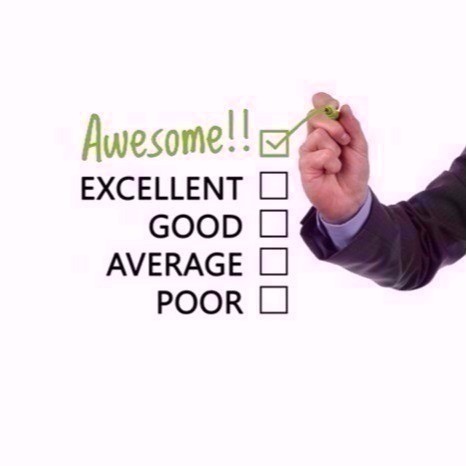 Caron Rand
"As we discussed our options we came to a unanimous agreement on Donna & Charlie Bohling. We thought you would like to know how we came to our decision. We based our selection on their professional savvy, their combined substantial years in real estate, their specialized emphasis on 92506, their rapport with other realtors, their community involvement, their long term residency in Canyon Crest on golf course property, being Canyon Crest Country Club members, as well as Donna being a golfer. On the personal side we also appreciated that the Bohlings both grew up in military homes, as we had, living in other countries and in different states, and that our mom and dads were all Air Force, and that the Bohlings had attended Poly High School with established roots in Riverside and had had a highly public professional career prior to real estate"
Mary Carpenter
"Charlie: Thank you so much for guiding us through the incredibly fast sale of our beautiful Riverside home. You were always there to answer our questions, kept us updated on all that was happening ....and, most of all, sharing that wonderful....make-you-feel-good laugh, whenever, we needed it! It was a pleasure working with you. First people to look at our home........SOLD! Charlie and Donna did a fantastic job, and we highly recommend them to anyone who's looking to have it done right!"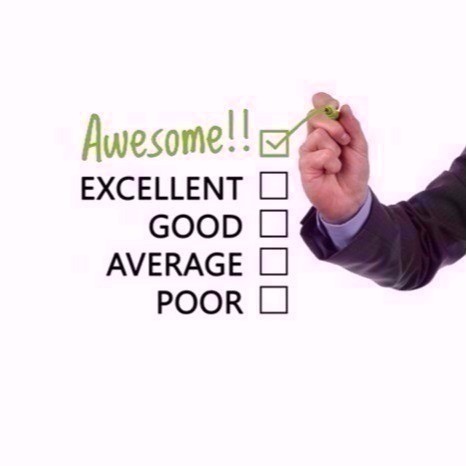 Mike Carpenter
"They made a tuff situation Painless!!!!! Great job by great people!"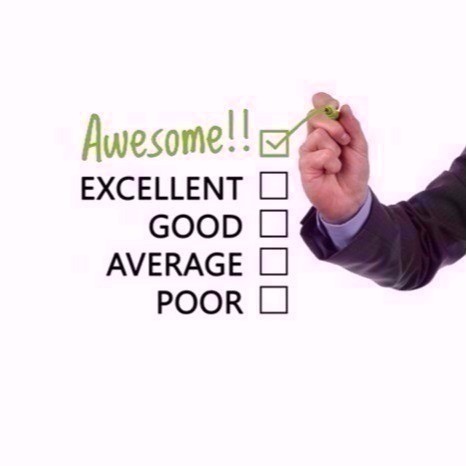 Wayne Edwards
"Thanks for the exceptional service and professional attention to selling our home. You guys are the best."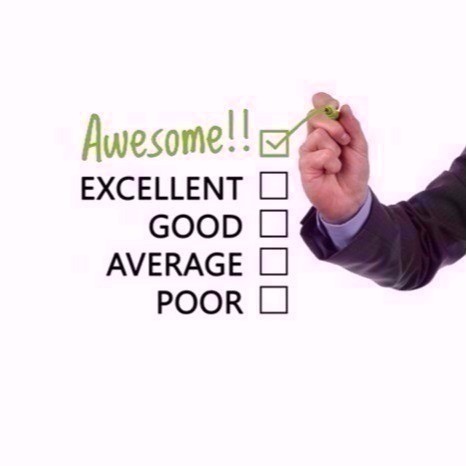 Dorothy Nelson
"Dear Donna and Charlie – – It was wonderful working with you during the sale of my aunts condominium. Your kindness and concern matches your integrity. Thanks again. Dorothy Nelson"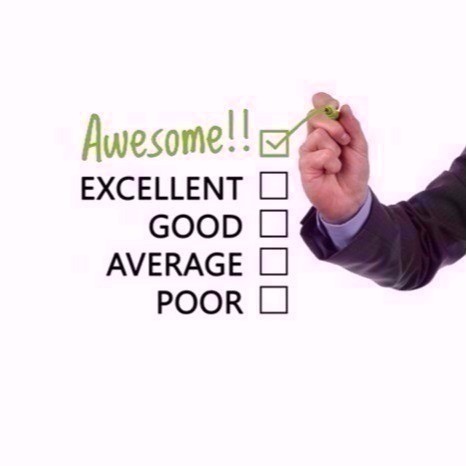 Erin Power
"Charlie and Donna Bohling were very kind and caring from the start. They took time to help us understand the process and gave us a good deal too. I would highly recommend the Bohling team! Erin="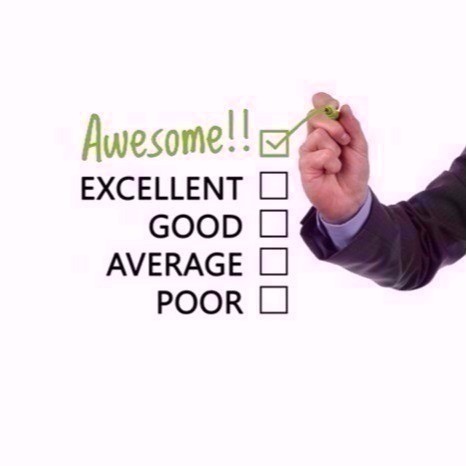 Joan Scott
"A few months ago, our Aunt died leaving her Town Home to my sister and myself. What we thought would be a simple task turned out to be a nightmare. Our agent had found a wonderful family that wanted to buy and move in, but we discovered that the HOA had very specific rules on what needed to be fixed before our buyer could take possession. With my sister in poor health and me in another state, our agent, Donna Bohling of Reality Executives, went beyond the call of duty. Donna knew the circumstances, stepped in and did her magic. Donna is that rare Real Estate agent that hits all the marks, knowledgeable, friendly and most important her commitment to the seller and buyer. Donna found a contractor who mapped out all the specifics with drawings, etc. Donna presented the package to the HOA and it was approved. Without Donna's help and guidance, compassion AND persistence, all the while keeping us updated, this would have been a complete mess. Thank you Donna, Riverside is fortunate to have an agent like you."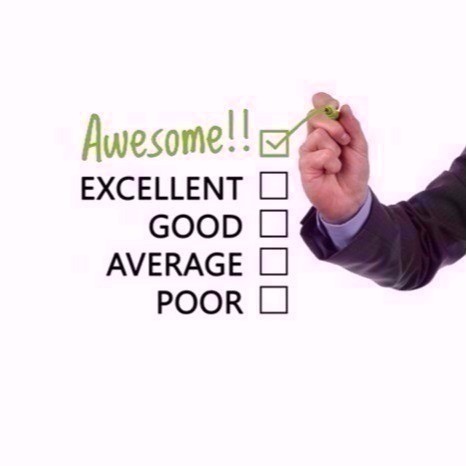 Robert and Cindy Nolasko
"We listed our house with Donna and Charlie and they went to work immediately with taking pictures and getting the house into the multiple listings. They set up an open house for the first weekend and the turnout was very good. We had a couple of offers that did not pan out but Donna she is always up and does not get discouraged. We did get a offer that was a little below our asking price and we took it. The entire process from listing to the close of escrow took about 50 days, I would highly recommend Donna and Charlie to anyone looking for an agent to assist in buying or selling a home."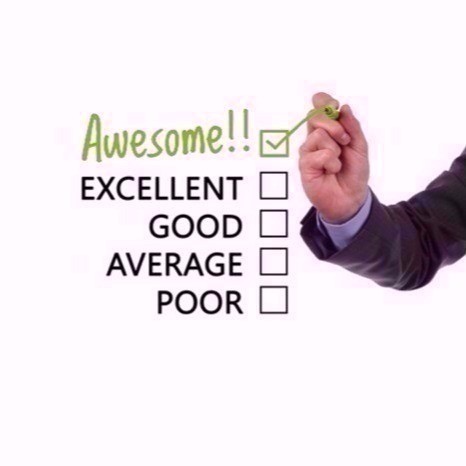 Rob, Leslie and Greta Epstein
"We recently had Charlie and Donna help us with the sale of mom's condo. To be honest they weren't the first realtors we called. But their years of experience and knowledge of the Riverside market was evident and proved invaluable. We had an offer even before the unit went on MLS! The sale was complicated by our being out of state and having to deal with the real estate process entirely by phone and email. Donna and Charlie led us through the challenges of marketing, arranging an estate sale, inspections and escrow. They kept us informed and reassured at every step. Charlie and Donna, you have our highest recommendation and our heartful thanks!"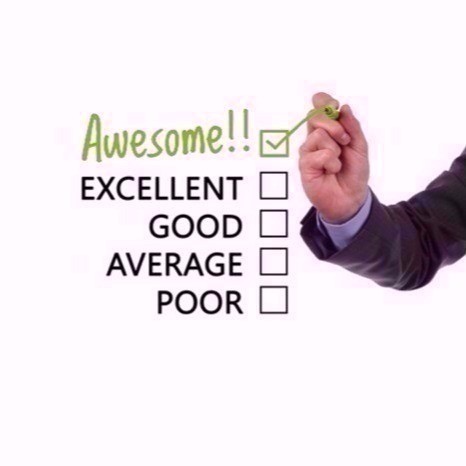 Kellie and Greg Stowe
"Charlie and Donna were recommended to us by a former realtor, and I am so glad! They made the selling of our home so easy. We sold in a very short amount of time, and it was a seamless process. We couldn't be happier with their professionalism and friendly demeanor. We are grateful for their knowledge of the real estate market! We would recommend them to anyone looking to buy or sell a home!"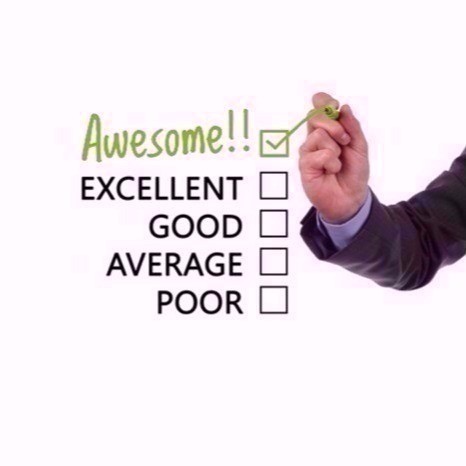 John Santoya
"Great performance, proven track record, experience, are qualities developed, these are assets of great realtors. The Bohling's Charlie and Donna were essential in my transaction of purchasing my home in 1996, those qualities were memories which led me to without reservation to seek and ask them to represent me now 22 years later with the sale of the same home, they are polished, professional, and personal. These qualities and characteristics that were developed by their efforts of being great realtors I certainly benefited in again.12/17/18"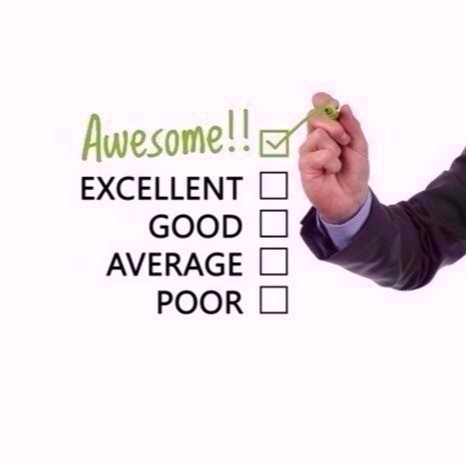 Michael Peterson
"Teri and I want to thank you for all your help in selling our Shaker Dr home. I know that the timing had changed since we started talking, but I'm happy with the outcome. Your efforts are amazing and we were very happy with the service and updates you gave us all the time. We miss talking to you on a daily basis. Thanks again and I would recommend you to anyone selling or buying in the Canyon Crest area of Riverside. - 01/26/19"